CREATING A SCALABLE WEBSITE FOR A GROWING REAL ESTATE COMPANY
Avanti Way Realty Website ReDesign & Development

Overview
Avanti Way is not your average Real Estate Brokerage. They use a proprietary web technology named Avex to deliver smart, data-driven information to their agents and customers. Their tech-savvy tools allow Avanti Way's agents to provide the best service for their clients.
Unfortunately, their existing website didn't make the values of Avex transparent enough. Visitors weren't able to see a clear reason why Avanti Way stood out from other local competitors. It was our goal to optimize their website's accessibility to fully convey the unique advantage Avanti Way offered to their clients.
Discovery
During our discovery process with Avanti Way, we immersed ourselves in the world of real estate. We collected data by conducting interviews with key personnel and real estate agents within the company. These individuals provided us with valuable insights into the challenges their clients faced on their website.
From this data, we discovered that there was a strong desire to educate the public about the efficiency of their organization, their proprietary platform Avex, and their positive company culture. However, the existing website didn't make it easy to find this information.
In addition, we learned just how complex and powerful Avex was. It offered an abundance of tools that populated valuable information. It was up to us to communicate the value of this technology on their website. This information had the potential to set them apart from other brokerages, and we wanted to make that happen.
UX Strategy
The bulk of our UX strategy focused on how to simplify the buyer's journey in finding homes. On their old site, the home search hierarchy wasn't user-friendly, making it difficult for people to find what they're looking for. Our mission was to find an effective way to simplify the home search process.
Our goal was to streamline the journey and decrease the number of clicks it took to land on an informative page, such as a featured listing or city profile. To meet this goal, we created shortcuts to find the information in just 1-3 clicks.
We also created links to pages with pre-established filtered information, such as available homes in a certain area, market trends, price reductions, and more. This enhanced the user experience and made the website easier to navigate. Therefore, visitors to easily found the information they needed and in a shorter time.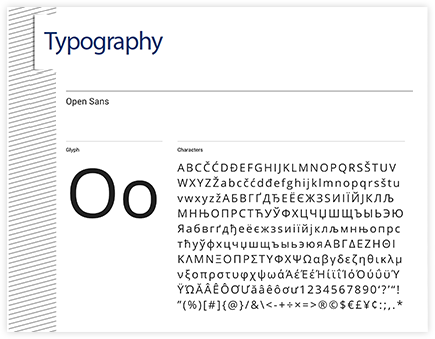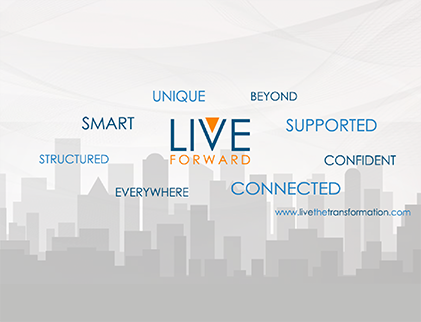 Build
Our other directive was to build a new website that adhered to Avanti Way's style guide and brand values. Our design team went to work and curated the colors, imagery, and fonts to reflect the technological focus of their business.
It took a great deal of research, strategy, and experimentation with structure design to implement our plan properly. First, we identified the user's state-of-mind (i.e. searching for an agent, searching for a property, or searching for an investment). Then, we researched their behavior through heatmaps to track how they navigated the website. Using this information, we were able to strategically display the MLS (multiple listings services) in a highly visible location, as well as videos, promotional images, and important information.
In order to give Avanti Way the most control over managing the content of their website, we built the website on a custom designed platform that allowed them to make front-end changes easily. Updating the website is simple to do, plus, it gave their technology team the flexibility to implement and customize their in-house proprietary platform, Avex.
Test & Launch
Once the development was complete, we worked diligently to test Avanti Way's new website. We needed to ensure that each search function displayed the correct results based on what options the user selected.
Once we were confident that the backend search creation and frontend results pages were working properly, we then began testing on mobile and tablet devices to ensure everything responded properly and provided an optimal user experience.
After several rounds of testing, we were confident that the site was working perfectly and we began preparing for its official launch. Migrating the site onto the live server, we went through another full round of testing to ensure the live site functioned exactly the same as the development environment.
The Results
With their freshly redesigned site, Avanti Way has an innovative website that allows visitors to quickly find real estate properties. Avanti Way's site administrators are able to easily manage their products from the robust content management system (CMS), and will have no problem in incorporating their platform, Avex, while adding features in the future as they continue to expand their real estate operations.